You could earn up to £30k pa as a driving instructor. No previous experience is necessary for our courses. You can learn around your current job.
Please browse these sections to learn more: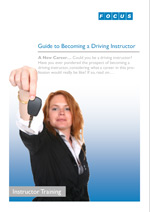 If you'd rather download a brochure to print and read at your leisure, please click here.
To find out more browse the links at the top of this page. We'd also be delighted to hear from you so please call 0800 612 9093 for a no obligation chat about your options.